We are an independent family run agent, our phone lines are open 7 days a week from 8am-8pm, specialising in sales and lettings in and around the Langley School's catchment area.
Since opening in Spring 2010 we have grown year on year and built a reputation as a hardworking, passionate and trustworthy agent.
We strive to stand out from the rest with our unique personal service.
Rocky Langley MNAEA
Managing Director
Rocky has over15yrs experience in estate agency, Rocky is well respected locally and always approachable, professional and has excellent business skills. "After learning my trade in a busy London market, I'm proud to return to where I was born and raised to provide an honest, professional and reliable Estate Agency to local home owners."
Cherie Langley
Director
Cherie has been an estate agent for over 10 years and started working for a large national corporate agent. As well as being a mother to two young children. Cherie has a major role in the day to day running to ensure that the business strategies are met. "I am enthusiastic and feel that my hands on approach and personal service ensures the highest level of service is always maintained."
---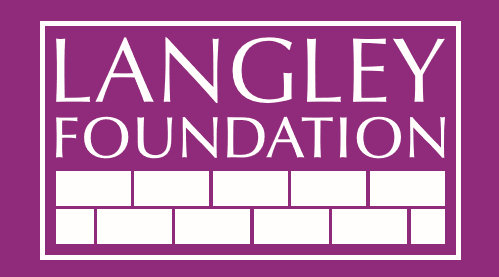 Cherie and I were married on 7th July 2012 in the beautiful Kent countryside in the presence of our lovely children, Rocco and Bella along with family and friends. It was a wonderful day.
One week on from the wedding I was diagnosed with stage four lymphoma and taken into the Royal Marsden and their whole world changed.............the cancer was so rapid, so aggressive that there was no time for planning or weighing up options, it was simply a case of surviving.
The family home, our new business, the family unit were all at risk. I had to concentrate on receiving treatment - chemotherapy, radiotherapy, stem cell transplant and coping with the various side effects. Cherie had to continue to be a mum, a wife, run the family business, while spending each evening over the next 8 months at the hospital. The year was to be a tough one and there were no guarantees. Family, friends and acquaintances rallied with financial and practical support and Cherie and I, against the odds, were able to hold things together. The good news is that I am doing well, the business is still growing and the children are happy and healthy, showing no signs of the disruption to their lives over the past year.
Imagine this affecting someone you love, someone you care for, but whom you are perhaps are unable to help. Not everyone in my and Cherie's position have family and friends who are able to give all the financial and practical support needed. The result is often that the pressure of a new diagnosis or disability, the immediate financial pressures and the sudden need to make life changing decisions can result in the family business not able to meet its commitments, the family home at risk of repossession and the couple feeling that they have somehow failed each other and their children. The critical period is those first few weeks when the family needs time to consider the options, discuss the best way forward and mitigate what risks they can. Take away the financial pressures and urgencies, and the couple or single parent have the time to consider the right decisions for themselves and their family.
The Langley 'family' have set up the Langley Foundation in gratitude for the help and support we have received from others over the past year, in turn to help families in similar circumstances navigate their way through this difficult time. The Foundation seeks to provide small grants of up to £2,000 to families with a small business, to relieve the financial pressures of the business and to buy time to make those all important decisions. It will signpost to other services who can offer support and advice on matters affecting families in this position. The Foundation will further provide funds for short breaks for families where the family can enjoy time away together in the UK and gain some sense of normality in difficult circumstances.
The Foundation is now registered as a charity (no.1153706) and is due to be launched in January 2014 - but the real work starts now. The Foundation aims to assist around 20 families in its first year, with funds being allocated by a committee representative of small business owners in the community. The Foundation, although a national charity, will have a special interest in London and the South East.
We need your support. The Langley family business will make contributions to The Foundation, taken from profits, on a regular basis, but this will not be enough to achieve our goals. We aim to raise £100,000. Could you help us by running a fundraising event or making a donation? You can become an annual subscriber at £25 receiving a quarterly newsletter on the work being carried out, maybe persuade others to subscribe.
With your help we can make a big difference to families when they need it most.
Do please support us in whatever way you can, but please only give what you can afford.